An ongoing trend we are seeing in the sector at the moment is that some organisations are removing disparate systems and replacing them with a single housing management system.
However, at ROCC, we believe that adopting this approach could be problematic for your business. If you rely on a single housing management system to do everything, then you run the risk of putting all your eggs in one basket both functionally and technically. This is why we argue against this one-size-fits-all method and favour having specialist systems to do specialist business functions.
For us, removing effective best of breed solutions and replacing them with a housing management system would be a big mistake, which is why we have put together this article to make you aware of some of the difficulties such a move may trigger. To do this, we spoke to two respected members of our team, who have both previously worked for organisations using and implementing housing management systems, to offer an insight into the problems that may occur.
In this article, you'll hear from: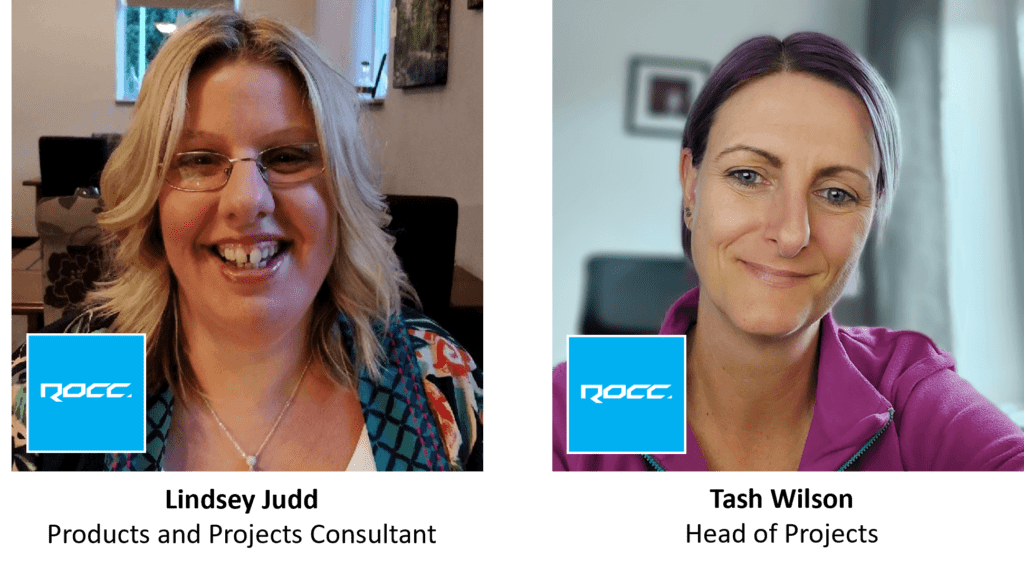 ● Lindsey Judd, Product and Projects Consultant, ROCC: Lindsey has 10 years of housing experience as a Data Analyst for a large housing association, followed by five years as an Implementation Consultant of a housing management system.
● Tash Wilson, Head of Projects, ROCC: Tash worked in social housing for 14 years in various capacities. She started her housing career working in customer service with a contact centre and progressed through various system-type roles and implementation projects to eventually end up in the IT team supporting business applications. She has worked with big generic housing systems and also smaller specialist systems, with experience implementing and supporting both.
What are your experiences with organisations that have provided a housing management system?
Lindsey and Tash: In our previous experiences working for a number of housing organisations, we have seen that the majority tend to only use the housing management system for housing (lettings, tenancy management, ASB etc) and rent functions. They have tended to use separate specialist systems for other business areas such as finance, asset management and repairs.
Having worked for a housing management system supplier, the trend seems to be more for organisations to have one housing system for housing, repairs, asset management and so on, all in one place. However, after such a system has been implemented, the majority of organisations will often start to realise that specialist software is required for the non-housing specific modules and will start to move away from having everything in one system.
Some organisations are also now working to implement ERP and CRM products for some business areas, stepping away from traditional housing management systems.
In your experience, what are the disadvantages of using a housing management system?
They can be very expensive which can price some organisations out of the market. Once a customer has signed up, they are sometimes then charged inflated and non-competitive prices as the customer has no alternative software to use for any business area.
The implementation time for these large all-encompassing systems takes a long time, and if there is a problem with one area of the system it will impact the project timescales and could cause significant delays. This causes issues with loss of momentum and buy-in for the project, has an impact on time and cost, and also means the project benefits are not realised until much later.
These projects end up going on hold until a technical solution or fix is provided, and are sometimes not even completed. This results in a waste of resources and time when the project closes early and does not deliver its objectives. Even if the project does deliver, the overhead to the business in getting it implemented and live is considerable.
There tend to be limitations on capability for modules which are not the core housing and rent elements. The other parts of the system have generally been added or procured through acquisition after the core functions were originally developed and do not offer the same rich functionality as specialist software. Due to the generic nature of the one system-for-everything approach, the non-housing modules also have to be equally generic to fit a range of customers, and this is where they lack any specialism for specific business areas.
The large one-size-fits-all systems are often quite complicated from an end-user perspective, which often means that they are not used properly or kept up-to-date. The business processes for the organisation all need to be detailed enough to accommodate the complexity of the system, which is a significant overhead to the business. It's also more difficult and time-consuming to train new users, and training becomes diluted in quality as there is too much information and detail to pass on each time training is undertaken. This leads to users not being able to use all the functions correctly and there is a perception then that the system does not work.
How does this all-in-one approach impact organisations, both functionally and technically?
Infrastructure and server capacity are also key considerations for these large systems. With a number of users accessing the system from multiple locations and using all the various modules (including running reports, bulk scheduled tasks to keep processes running etc), there is often a considerable impact on performance.
If there is a problem with one module, there will potentially be system downtime that will affect all areas of the business at once. The same issue is a concern for any required upgrades and patching which will cause a large impact on all system users.
End-to-end testing for any upgrade will take much longer, as all areas of the business need to ensure that all modules are tested. Even areas not directly affected by the content of the upgrade would need to be fully regression tested to ensure no issues are found with the new version.
There are also the organisation's internal change processes to consider. Getting a change approved on a large system that impacts a number of users is likely to take longer and more work than one for a smaller system with fewer users affected. This often leads to delays in system fixes or improvements being implemented and can result in a negative user experience of the system.
Adequate supplier knowledge, both from a consultancy and technical support perspective is harder to achieve as they need to be able to cover a larger number of business areas. Often there is not a relevant level of experience or depth of knowledge to fully support and develop the system for future enhancements.
Breakdown in communication or commercial relationships is a big risk. Potentially the organisation can be left with no support or required improvements to the system, and have no alternative solution. In these instances, there can sometimes be additional charges applied by the suppliers to get things fixed and with limited flexibility on timescales for delivery. This will impact the day-to-day running of the business and can also cause issues with compliance.
Why do you believe having specialist systems to do specialist business functions is a better alternative for organisations? What are the main benefits of this approach?
Organisations are able to use the correct software for the right business area. Often with the larger housing systems, only a percentage of the business gets something that is fit for purpose, but because the solution is seen as the best fit overall some areas miss out.
By having specialist software to carry out specific business functions, each area of the organisation is accounted for and has software fit for purpose. Additional benefits can be achieved by ensuring there are relevant interfaces between systems so that data is always up to date wherever a user is viewing it.
It's easier for users to learn and understand the software as it is specific to their role, and they understand the business reasons why the system does what it does, which makes this much easier to translate into the user experience. The specialist systems have much more detailed functionality for the business area they support.
That's why we believe ROCC is a better option for organisations wanting to improve their responsive and planned works, rather than relying on a housing management system.
Why should people choose ROCC over other businesses that offer specialist functions? What makes ROCC's offering unique?
One of our main selling points is the relationships we have with our customers. Our support service is excellent for any day-to-day issues, and we have the best team of highly experienced consultants who are able to offer expertise in the repairs sector to work on implementations and support existing customers with any required changes. This includes bespoke training and supporting documentation.
We have a solid, well-established core product that is reliable and rich in functionality. This is adaptable and can be configured to match the customer's business processes. We also have established API's with all the housing, finance, CRM and asset management systems to ensure all the right information that a user needs is available in one place, and no duplication is required.
We are constantly working to improve our offering, and the consultants work closely with the customers and the development teams to achieve this. We also have a dedicated user group to work with us on roadmap requirements and future developments to ensure we are meeting the needs of our customers.
The product is simple to use and intuitive which means an excellent end-user experience.
ROCC also has customers of varying sizes, which shows the scalability of the products that we offer.
Hopefully, with this invaluable insight from Lindsey and Tash, you've benefitted from hearing about the negatives of a housing management system and why this approach should be treated with caution. By hearing from two colleagues that have experienced both sides of the coin, you should now feel more comfortable about making the right decision for your organisation.
For advice and additional support, you can speak to a trusted member of our team. They'll tell you all about our consolidated systems approach and showcase why this market-leading solution is the perfect alternative for your organisation.